Don't Stress - Sell with the Best!
Not only am I an excellent negotiator, but I am willing to go above and beyond to ensure that your home is sold quickly, at the highest price and ensure your satisfaction throughout the home selling process! I have proven, strategic marketing systems that give me a heads up over other agents. But - beyond that, I actually care about my clients. Click the link or set up a consultation to discuss your needs.
A full-service experience.
Our Team's proprietary Selling System has evolved over the past 25+ years to provide our clients with a consistent and proven method to:
sell like a pro!
If you're looking to sell your home, check out these 11 tips on how you can get the best possible price for your home in your area.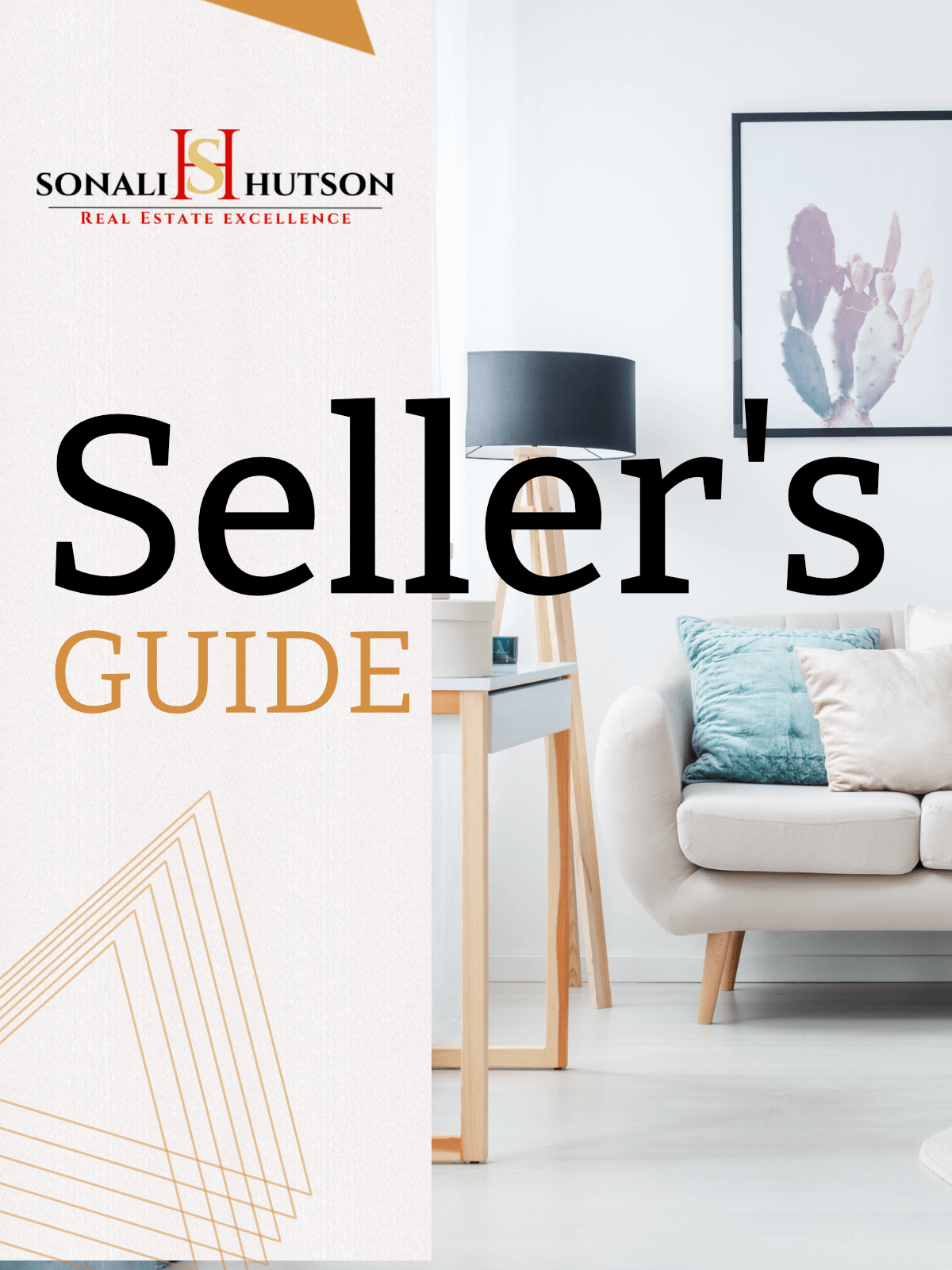 How to upsize into a bigger home
Free Seller's Guide
Comprehensive Real Estate
Seller's Guide
Words from A few of our amazing clients:
"Sonali sold my mom's home after she pasted away. Eventhough, it was more than a year after my mom's death I was an emotional wreck trying to finalize my mom's estate. Sonali did so much more than sell the home. She cared for me in the process. I will forever be greatful to her all that she did. She went way above and beyond. She knows her stuff, she returns calls, texts and emails in a snap. She got an full asking price sale in 48 hours. She's excellent. YOU NEED HER!!!"
"Ms. Sonali Hutson has been a wonderful realtor to work with. I am a first time home buyer and she led me through the process very well from beginning to end. I would highly recommend her to anyone in search of a new home."
"Sonali is quite frankly the best realtor we've gone through since first becoming homeowners five years ago. Thorough, patient, communicable, and knowledgeable, you could not ask for a better agent in your home search. We love our new (2nd) home and Sonali made that a reality."
"Super easy to communicate with and definitely has your best interest at heart. She made the process very easy for me being a first time home buyer and if I decided to sell or buy again in the future I will definitely use her."
"Very professional, caring and gets the JOB DONE.!!It was a pleasure working with my girl, my friend and sister. Sonali is very helpful and understanding and I recommend a Realtor she will be the one NO DOUBT!!"
"Sonali is so amazing!!! During the sale of our home she was always available and ready to listen whenever we contacted her. She communicated all of our options in a very professional way. I would encourage anyone who is looking to buy or sell their home to give her a call. She exemplifies excellence and integrity in all she does."
"There is so much we could say about our experience with Sonali, but so little room to write it in! She helped my fiancé and I find our first DREAM HOME! From the beginning, we all just "clicked". We had a previous Realtor who fortunately didn't work out because it landed us with Sonali. Here are some things you can expect working with Sonali: 1. Honesty - she is nothing but upfront and honest, which is a quality we were highly grateful for especially since this was our first home purchase, and we didn't know a whole lot of what we were doing to be honest. 2. Knowledge - Sonali knows her stuff! Any question we had, every worry, doubt, or uncertainty we had throughout the entire process beginning to end, she was there to help ease our minds and make sure we were doing what was right for our family. 3. Availability & Communication - I'm telling you, this woman never takes a break. Sun up to sun down, anytime we contacted her, she responded. Even if she was with another client or busy at the moment, she reached out & let us know she'd be in touch shortly. We loved that about her! 4. Compassionate - Sonali is a go getter, she works hard! And, she isn't afraid of challenges. She takes pride in what she does and makes sure you're happy with your decision, and not getting into something that will leave you way over your head. These are just a few of the wonderful qualities you can expect from Sonali while working with her. We literally have not a single negative thing to say about her. My fiancé, children and I are forever grateful for her, and so happy we all connected!"