Buy with the best in the Hampton Roads, Virginia area.
I connect buyers and sellers in the Hampton Roads, Virginia area through second-to-none marketing, strategic and targeted advertising and a client-focused experience.
Property
Search
GO-IT-ALONE
Flipping through pictures of possible homes might not be so bad, but researching local trends, market values and other vital info can be daunting.
BUYING WITH US
A curated shopping experience with recommendations specifically tailored to meet or excess your expectations.
Time
Commitment
GO-IT-ALONE
Spend hundreds of hours online searching for potential properties.
BUYING WITH US
Curated house-hunting process & only invest your attention in properties that actually meet your requirements.
Industry
Experience
GO-IT-ALONE
Rely only on your own knowledge of the market & invest significant time in gathering information from all over.
BUYING WITH US
Work with an agent who has knowledge and remarkable experience in the local market, with countless awards, thousands of transactions, & decades of experience.
Local
Experience
GO-IT-ALONE
Unless you have some sort of insider knowledge, or crystal ball, you're not gonna know as much as you should about certain neighborhoods. To learn these things, you're gonna have to do some internetting, hop on Yelp or ask around a bit.
BUYING WITH US
With years of experience under my belt, I'm a true local expert. I can tell you all about the school districts, zoning codes, and where to find everything from the hottest coffee to the coldest ice cream.
Negotiation
Experience
GO-IT-ALONE
Even if you're a skilled poker player and have a black-belt in negotiation, it's still important to do your research. You'll be working directly with the Selling Agent & trust that you're not being taken advantage of throughout negotiations & closing.
BUYING WITH US
Thanks to our vast knowledge of market conditions and comp sales, I'll be able to help you drum up a competitive offer at the best possible price. I'll fight to protect your interests.
How to buy like a pro!
If you're in the market for a new home, check out these 11 tips on how to find the best possible real estate deals in your area.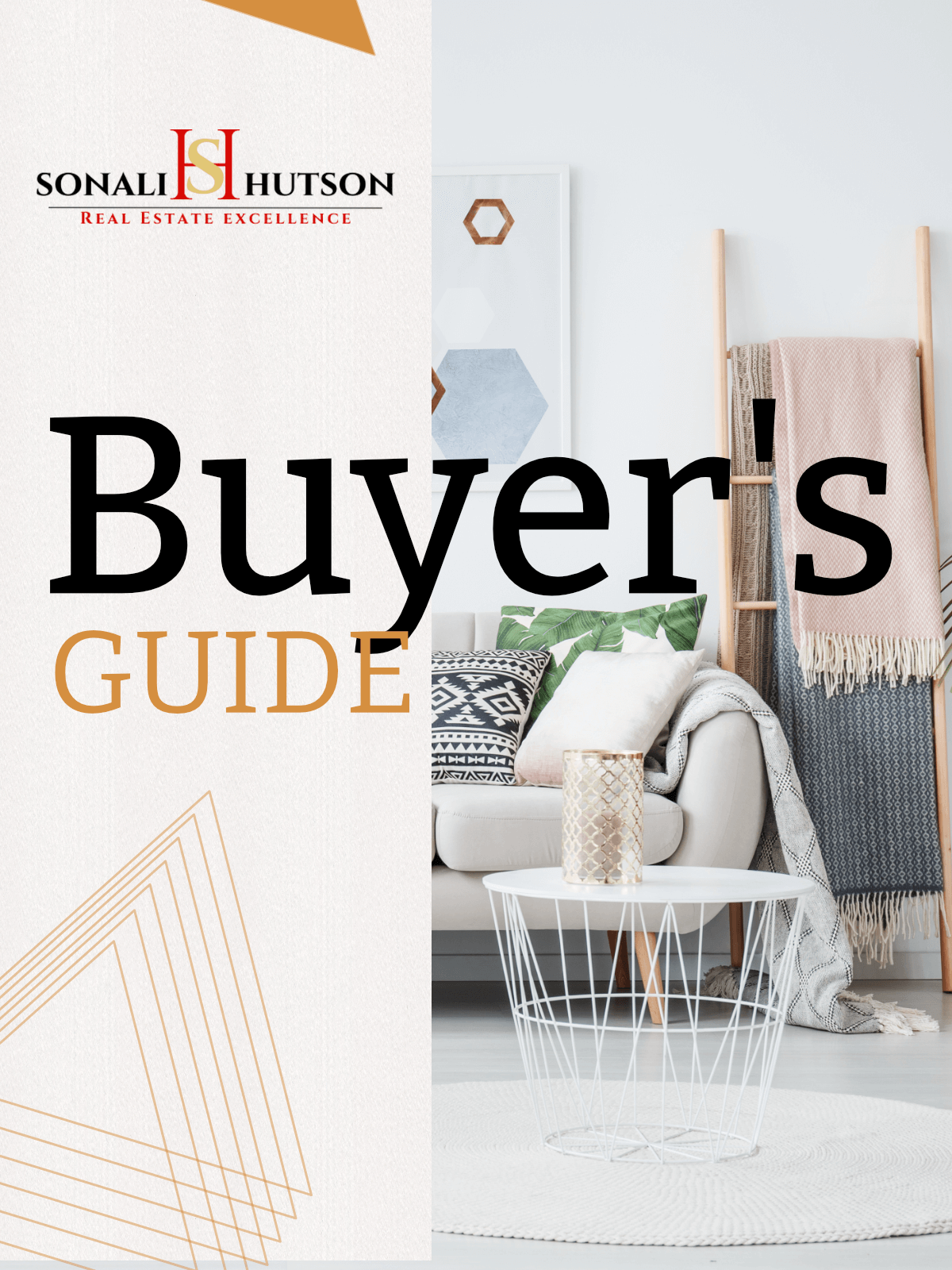 how to buy like a pro
Free Buyer's Guide
Comprehensive Real Estate
Buyer's Guide
A few of our amazing clients.
"There is so much we could say about our experience with Sonali, but so little room to write it in! She helped my fiancé and I find our first DREAM HOME! From the beginning, we all just "clicked". We had a previous Realtor who fortunately didn't work out because it landed us with Sonali. Here are some things you can expect working with Sonali: 1. Honesty - she is nothing but upfront and honest, which is a quality we were highly grateful for especially since this was our first home purchase, and we didn't know a whole lot of what we were doing to be honest. 2. Knowledge - Sonali knows her stuff! Any question we had, every worry, doubt, or uncertainty we had throughout the entire process beginning to end, she was there to help ease our minds and make sure we were doing what was right for our family. 3. Availability & Communication - I'm telling you, this woman never takes a break. Sun up to sun down, anytime we contacted her, she responded. Even if she was with another client or busy at the moment, she reached out & let us know she'd be in touch shortly. We loved that about her! 4. Compassionate - Sonali is a go getter, she works hard! And, she isn't afraid of challenges. She takes pride in what she does and makes sure you're happy with your decision, and not getting into something that will leave you way over your head. These are just a few of the wonderful qualities you can expect from Sonali while working with her. We literally have not a single negative thing to say about her. My fiancé, children and I are forever grateful for her, and so happy we all connected!"
David & Deanna Beacher
Professionalism, Quality, Responsiveness, Value
"Sonali is so amazing!!! During the sale of our home she was always available and ready to listen whenever we contacted her. She communicated all of our options in a very professional way. I would encourage anyone who is looking to buy or sell their home to give her a call. She exemplifies excellence and integrity in all she does."
Deborah Cameron
Sonali is so amazing!!!
"Very professional, caring and gets the JOB DONE.!!It was a pleasure working with my girl, my friend and sister. Sonali is very helpful and understanding and I recommend a Realtor she will be the one NO DOUBT!!"
Carlicia Gaynor
I HIGHLY RECOMMEND